Group Companies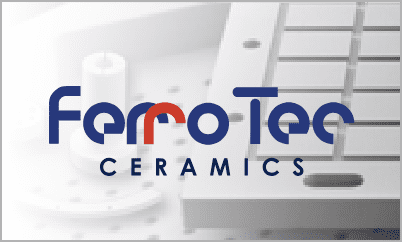 Ferrotec Ceramics Corporation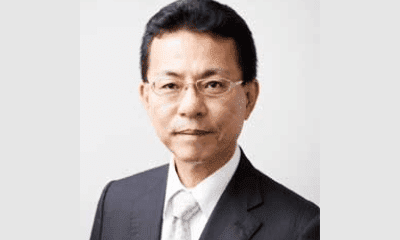 Message

Ferrotec Ceramics Corporation was founded in 1984 as a company that primarily produced machinable ceramics - types of ceramics that are ideal for precision and micro machining. In 1998, we took over the fine ceramics business of Sumitomo Metal Industries (now Nippon Steel & Sumitomo Metal Corporation) and added advanced structural ceramics with a wide range of functions to our product lineup. In 2008, we became a member of the Ferrotec Group and are utilizing its global sites to expand our markets from Japan to the world.

When one thinks of ceramics, the porcelain products that we use every day naturally come to mind. However, Ferrotec Ceramics products go beyond products for everyday use and are used as key components of not only semiconductor manufacturing equipment, semiconductor inspection equipment, but other apparatuses for the medical, automobile and industrial fields.

The semiconductor industry, that is the largest market for our company's products, has shown strong growth in the past and is expected to continue growing in the future. Our mission statement is the following, "We commit to carrying out continual and rapid technical improvements and providing products that satisfy the customers and contribute to society." Under this policy, our sales have continued to grow at an average rate of more than 10% per year since 2012.

In order to make further dramatic advances in the future, we are now addressing our most important short- and mid-term issue, which is increasing production capacity in our two main product areas of machinable ceramics and fine ceramics. At the same time, we are carrying out further development of material technologies, machining technologies and new products in order to further boost the technical superiority of our products. In addition to business in Japan, we are planning to actively enter new markets and expand our market share in Europe, the United States and China.

We will continue striving to achieve our mission of raising the level of customer satisfaction and providing products that contribute to industry and society. We also aim to be a company where every employee takes pride in our products and gains a sense of life satisfaction in the growth of our business, and to be a company that is determined to confront new challenges without fear and take new leaps forward.
Ferrotec Ceramics Corporation

Headquarter

Nihonbashi Plaza Bldg., 5th Floor 2-3-4 Nihonbashi
Chuo-ku, Tokyo Japan 103-0027
Tel: +81 (0)3 3516 0800 (switch) Fax: +81 (0)3 3516 0801

Date established
December 1, 1989
Representative
Shiro Tsuda,
President and Representative
Capital
485.5 million yen

[Main business and products]
・Manufacture and sale of advanced ceramics
・Manufacture and sale of machinable ceramics (Photoveel)
・Machining and sale of various materials
Ferrotec Ceramics Corporation R&D Center

R&D Center

1101 Mukaijima-machi, Hakusan-City, Ishikawa,
924-0833, Japan
Ferrotec Ceramics Corporation
Kansai Factorysettings

Production Base

1, Higashimukojima nishino-cho, Amagasaki-shi, Hyogo,
660-0856, Japan
Ferrotec Ceramics Corporation
Ishikawa Factorysettings

Production Base

1142, Urushijima-cho, Hakusan-shi, Ishikawa,
924-0835, Japan