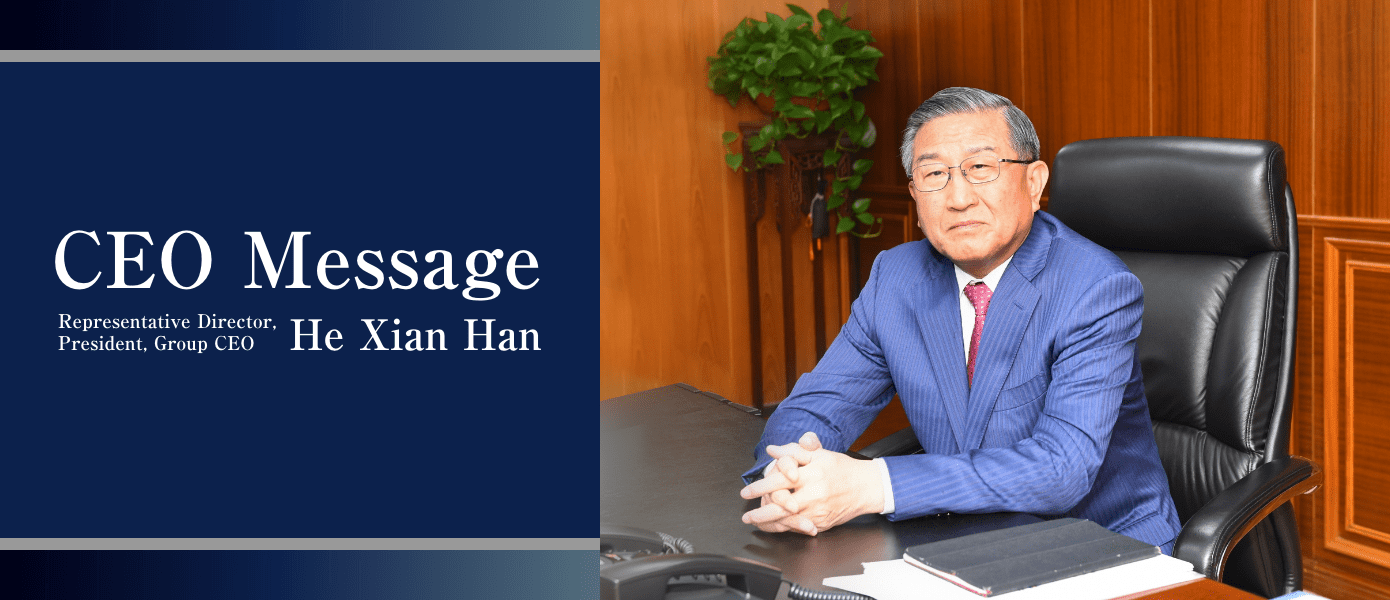 Message to Shareholders
We would like to thank our shareholders for their continued support.
We extend our greetings as we present our financial results for the fiscal year ending March 31, 2019.
In the electronics industry to which the Ferrotec Group belongs, the manufacturing of memory devices for storage media used for smartphones and data centers has been booming. In the semiconductor industry, capacity utilization rates held steady at a certain level, and the high purity material products of the Ferrotec Group remained strong. In response to many requests from customers to ramp up production, we built new factories in China. Also, our process tool parts cleaning service for customer's production equipment was successful, and so we built new factories for that purpose, accordingly to the demand.
In the mobile communication system industry, the fifth generation communication "5G" will finally start. Automated driving and telemedicine will become a reality. The Ferrotec Group provides thermo-modules, our core products, to these industries. We expect that our products will be helpful to you in your daily life.
In this way, the product portfolio of the Ferrotec Group are being adopted for production in growing industries including the semiconductor, communication, and automotive industries.
We strive to continue to be a company where progress brings joy to our shareholders based on the management policy of the Ferrotec Group.
We ask for the continued support and encouragement of all our shareholders.
June 2019