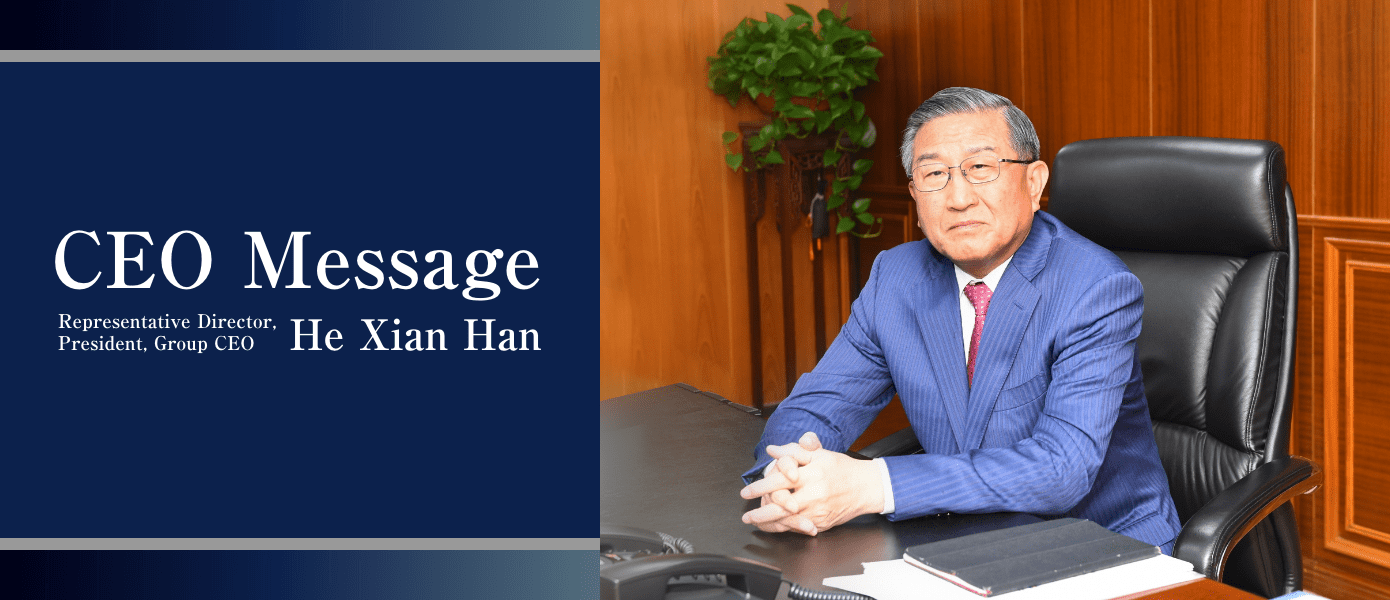 Message to Shareholders
Our company would like to express our sincere gratitude for your continued support.
also like to express our deepest sympathies to all of you who have been affected by COVID-19. Herein we present a few words on the delivery of the 42nd Interim Financial Report.
Our company announced the New Medium-Term Management Plan (from 3Q/22 to 3Q/24) in May this year.
(As posted on our company's Website)
As a final year goal, "Business growth", "Treasury strengthening", "Quality strengthening" and "Human resources strengthening" were posted and 150 billion yen of Sales, 25 billion yen of Operating income, 15 billion yen of Net income, ROE15%, ROIC8% and 40% or more of Capital adequacy ratio have been set as the KPI.
Despite the fallout from the prolonged US-China trade conflict and COVID-19 pandemic, the results exceeded the previous year and the interim results of this year are off to a good start.
In the electronics industry from the beginning of the year, the supply and demand of electronic components such as semiconductors was tight and it has been reported that this lack of semiconductors is being felt in various industries.
In our company group, "'Quality first' to meet customer demand" is being elevated to meet the demand from our customers and a solid supply system and future expansion are planned.
Based on our company group's basic management policy, we strive to be a "Company that enjoys the challenge of growth" for our shareholders, and continues to meet such challenge
We look forward to the continued support of all our shareholders in the future.
He Xian Han, President and Group CEO
December on an auspicious day, 2021